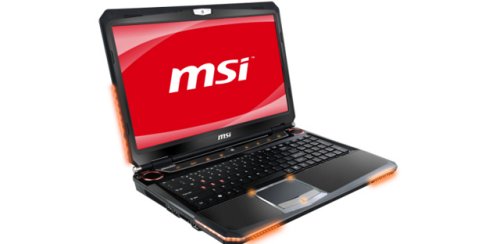 MSI is ready for CES 2011, where they will showcase some new notebooks along with tablet devices. Two new WindPad tablets will be on display, with the Wintel-powered WindPad 100W accompanying the WindPad 100A that runs on the ARM/Android platform. Both will come with modules including G-Sensor gravity detecting devices, an ALS light sensor, and Wi-Fi.
The WindPad 100A will run on Android 2.1 Eclair, with a 10.1-inch multi-touch control display, an ARM processor, a digital compass, a GPS locator, a G-Sensor gravity detecting device, an ALS light sensor, and Wi-Fi with 3G support optional. The Windows 7 Home Premium-powered MSI WindPad 100W is also a 10.1-incher that has an Intel mobile processor and 32GB SSD, a G-Sensor, an ALS light sensor and Wi-Fi.

MSI also has something for gamers with their G Series gaming notebooks which will run on the latest Intel quad-core processor, with the 17.3-inch GT780, 15.6-inch GT680 and GE620 all on display.
CES 2011, MSI, Notebooks