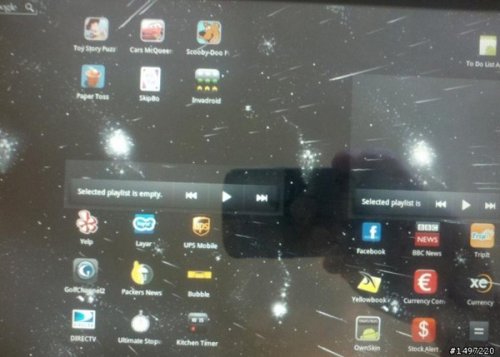 We recently had a glimpse of the Android-powered Motorola tablet and now someone over in Taiwan claims to have the device, and they have shared a screenshot of a 3D live wallpaper.
According to the source, it will have a 7-inch version and a 10-inch version with the latter being the one we've seen already. The device in the picture above supposedly features a 1280 x 800 pixel display, an NVIDIA Tegra 2 T20 dual-core chip, gyroscope, 5-megapixel camera, 2-megapixel front-facing camera, 32GB embedded MMC and a microSD card slot.

Apparently the device will be priced like the current high-end Motorola phones and will be available in UMTS, CDMA and LTE versions. Can't wait to see more.
Android, Motorola, tablet