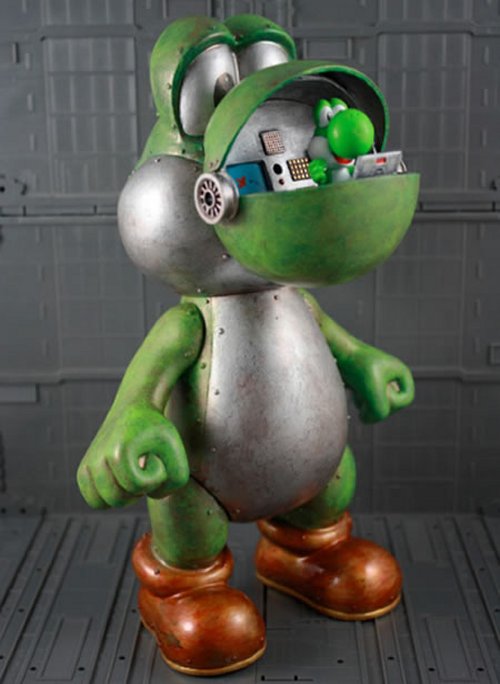 You might remember that awesome Mechanical Mario from earlier this year. Well, Donald "KodyKoala" Kennedy is at it again and has created a Yoshi version.
It is simply amazing like Mario. He used a Playmobile police station for Yoshi's back and a couple of Lego laptops for the front display and keyboards. We're not sure how tall it is, but we picture it rampaging over a large city causing mayhem.

Good thing Yoshi is a good guy.
DIY, hack, mechanical, mod, Nintendo, toy, yoshi