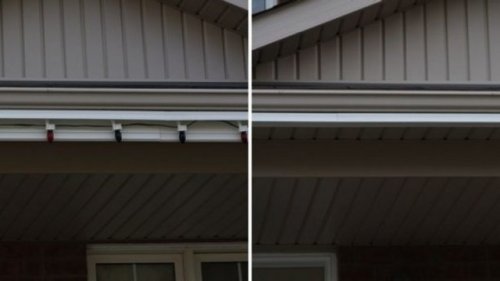 Christmas lights are cool, but they are a pain since you need to take them down again when the season is over. The LiteLocker will help make it less of a chore. The idea is that it will fold up and hide the lights behind a protective cover once the Christmas season is over.
That not only keeps them out of sight, but you also won't need to go through the hassle of putting them all away. It's available in 4-foot lengths and will ship with all of the necessary wiring, sockets and light bulbs to get you started.

It costs $69.95 for each 24-foot (7.3-meter) kit, so fitting a large home might cost a lot. But it sure saves you some trouble.
christmas, Home, house, lights, LiteLocker