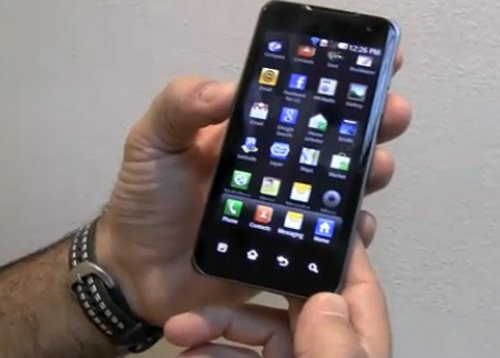 The dual-core LG Star has now shown up in a video. The phone is also known as the LGP990 and the video confirms the Tegra 2 processor is onboard and that the handset is currently running on Android 2.2.
There's also a custom Facebook app from LG and the device is slightly larger than the iPhone 4. The screen is said to be a four-inch screen.

The HDMI port is confirmed, and a mini USB connection is seen for the first time as well. Then there's the 8-megapixel camera and a lower-resolution camera on the front. Hit the link for the video.
app, Facebook, LG, Star, video