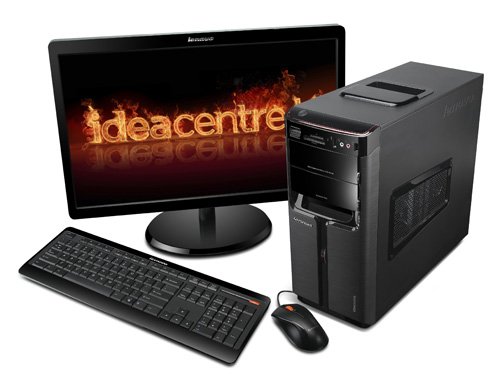 Lenovo has a new IdeaCentre desktop targeted at gamers and other high-end users. The K330 will use up to quad Core i7 processors and will use the matching Turbo Boost 2.0 to toggle between speeds on the fly. A switch will let users go from a 'green' mode for keeping the system quiet, to a regular mode (blue) and full speed mode (red).
The design will use a metallic mid-tower case with side vents. The system will also have extra performance options that can bring it up to 16GB of RAM from the factory and put two hard drives in a RAID 0 stripe for faster load times. As much as 4TB of disk space will be an option.

We don't know the base specifications, but Lenovo promises DirectX 11-capable graphics and media options like a Blu-ray drive or a TV tuner. It won't be available until sometime in 2011, but Lenovo says that prices will start low at $699.
desktop, gaming, K330, Lenovo, Turbo Boost 2