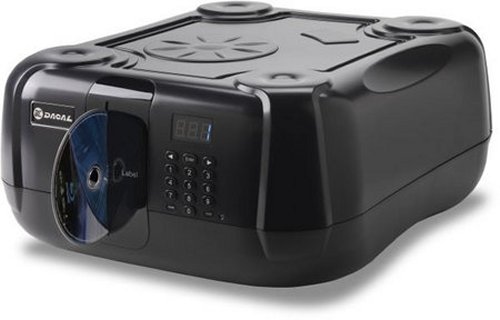 Do you have 100 Blu-Ray discs in your collection? If so, then check this out. Kaleidescape has announced the launch of the first Blu-ray movie server. The Kaleidescape System stores copies of your Blu-ray Discs on its hard drives and can rip, store, and stream copies of Blu-ray movies throughout your home. However, there are some restrictions. Each disc vault has to be connected to an individual player, and the discs have to remain in the vault for the player to stream their ripped copies over the network.
You'll get high resolution cover art combined with a brief synopsis of each film and other details, to easily explore your collection of movies. Video bookmarks and triggers allow the system to start a movie instantly and automatically adjust lighting, curtains and screen masking. With over 145,000 titles, Kaleidescape's Movie Guide is the largest database of its kind to date.

The Modular Disc Vault is priced at $1,495. The M500 Player and M300 Players are priced at $3,995 and $2,495 MSRP in the United States and Canada.
100 Disc, Blu-ray, kaleidescape, movie server