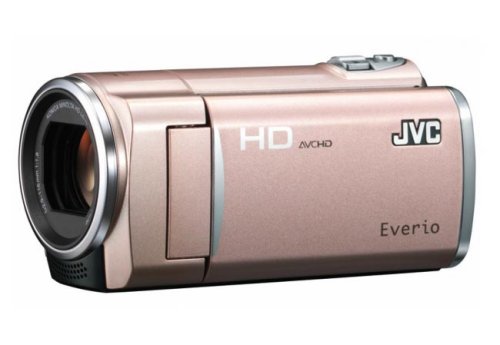 JVC has just announced three new Everio camcorders all featuring 40x optical zoom, full HD video recording, SD/SDHC slot, USB port, HDMI interface together with a 2.7-inch LCD screen and automatic uploading to Facebook and YouTube.
The higher-end model numbers GZ-HM670 and GZ-HM690 are equipped with a 3.3MP CMOS sensor improving their ability to record video in dark areas. That should come in handy for Bigfoot and UFO sightings. The lower end model the HM450 only has a 1.5MP CMOS sensor.

All three models will be arriving in Japan soon and are expected to be priced at $950 for the GZ-HM670 pictured above with 32GB of internal memory, $950 for the HM690 with 64GB internal memory and $540 for the low-end model with just 8GB on board.
Camcorders, Everio, JVC