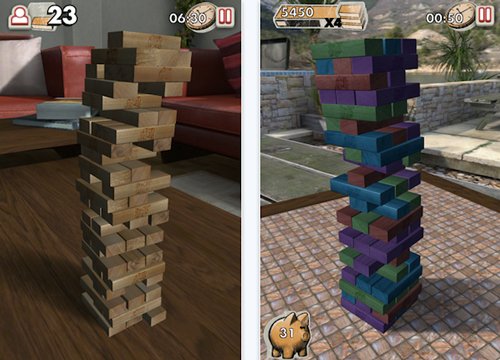 Natural Motion has launched Jenga for the iPhone and the iPad. The game even features input from the designer of the original game, Leslie Scott. The game uses real-time 3D physics simulation to recreate the behavior of an actual wooden Jenga tower. Each block is affected by the surrounding blocks requiring the gamer to apply the same strategies that they would in the real world game.
There's also a social dimension allowing users to compare their tower height with friends from around the world, or you can play the Pass'n'Play mode which allows up to four players to take turns playing on the same iPhone.

Jenga for the iPhone and iPod touch is $3 on the iTunes store, while Jenga HD for the iPad is $5.
iPad, iPhone, iPod Touch, Jenga