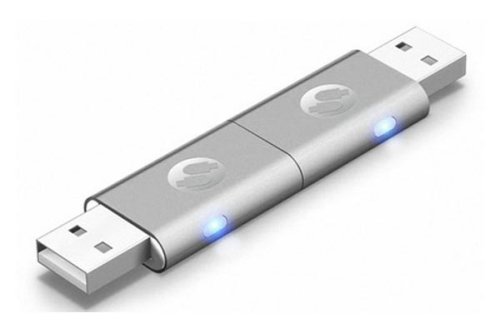 The iTwin USB storage device has finally begun shipping, but the first batch is limited to just 50 units. Just plug these into two PCs, and they create a network through which they can share data between each other over the Internet. If you remove one, the connection is broken and the data sharing stops.
The iTwin USB Drive lets you transmit data between the computers via a network between the two devices using 256bit AES encryption, so everything will be safe and secure.

The first 50 units are available in lime green or gunmetal grey for $99 plus $10 for delivery. More will be available in early 2011.
iTwin, network, USB