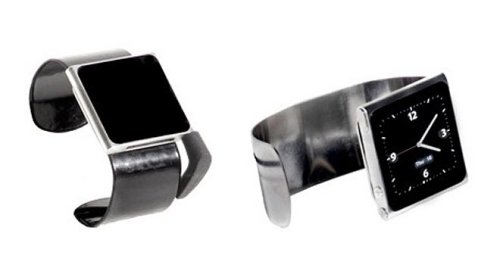 If you are looking to wear your Apple Nano on your wrist then the new iTorq wristband might be just the thing. It's a different take on the watch strap designs currently available. The iTorq is basically a brushed aluminum bracelet that you can attach your Nano to.
It's a simple and clean design. According to the designers at 4iConcepts, attaching the Nano to the iTorq takes just a few seconds, and it can then be easily removed when you don't want it.

The iTorq comes in Matte Black for $74.99 or Stainless Steel for $125.00.
iPod, iTorq, nano, wristband