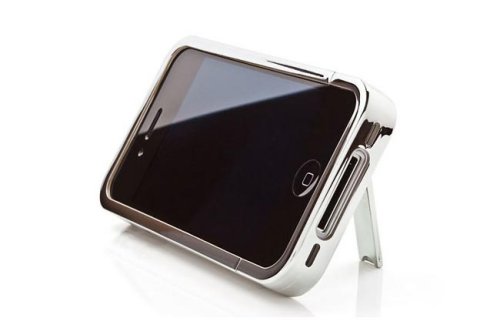 iKit has launched a new chrome case for the iPhone 4, complete with a kickstand on the back so you can easily watch videos. The case is made from a polycarbonate body and a soft rubber interior which provides scratch protection, while a nice shiny chrome finish gives it a good look.
The iKit Chrome Flip case gives you full access to all controls and has the ability to sync and charge while inside. The bottom can also be removed for quick docking.

The iKit Flip Chrome case is available for $35 as comes in a metallic chrome finish in silver, pink, and blue. You gotta love the chrome look.
case, chrome, iKit, iPhone 4, kickstand