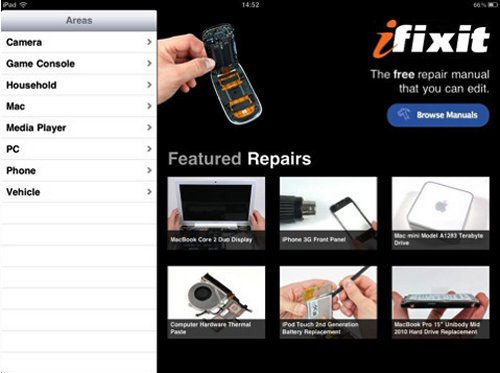 iFixit has imported its free repair guides to the iPad with a native app, Repair Manual. The utility will give you access to thousands of guides for MacBooks, iOS devices, game consoles, a wide array of digital cameras, and cell phones. Now that will definitely come in handy.
Users can view step-by-step instructions for disassembly and component replacement, with individual guides focusing on specific problems. The app features high-resolution images with each step, making it easy.

It's free in the app store.
app, ifixit, iPad, Repair Manual