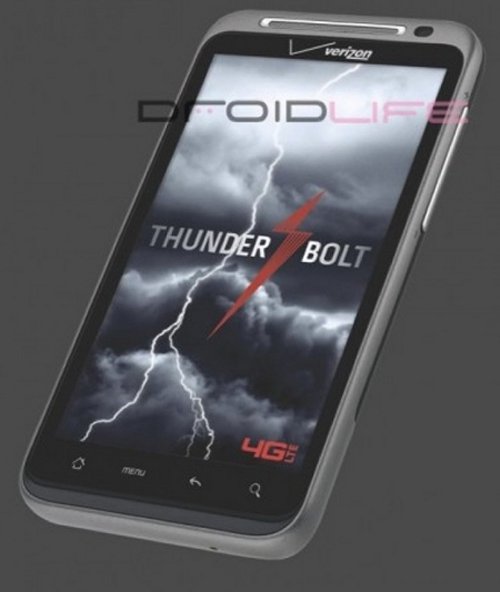 The full specifications have been revealed for the new HTC Thunderbolt 4G LTE, which includes a Qualcomm MSM8960 dual-core processor 1.2 GHz. This should be taken with a grain of salt since the actual processor mentioned still has not been released by Qualcomm, but the specs give you an idea of what to expect with this handset.
A leaked screen shot also shows that the HTC Thunderbolt 4G LTE might not just be restricted to Verizon and in Europe, O2 and Vodafone could be offering it soon as well. Below are the reported specs.

A 4.3-inch display 16.78 million colors, Android OS 2.3 Gingerbread, Qualcomm MSM8960 dual-core processor 1.2 GHz, 8-megapixel camera (primary), 5-megapixel camera (secondary), 1080p Full HD video recording and playback, GSM / Quad Band | GPRS / EDGE / 3G / HSPA / LTE, WLAN 802.11 b / g / n, a Kickstand, Bluetooth, 16GB Internal Memory with Expansion per 128GB microSDXC, the Battery is 1800 mAh.
4G, HTC, LTE, specs, Thunderbolt