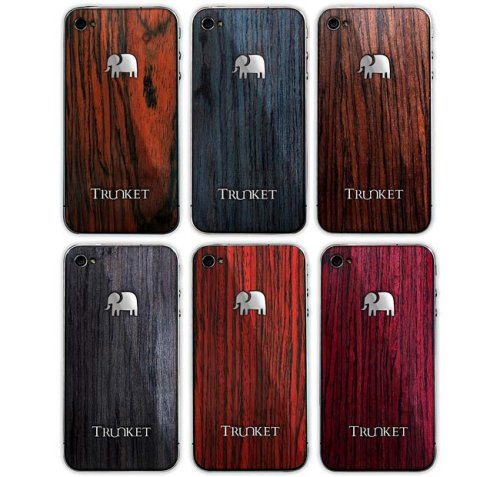 Trunket has announced a new line of hand-crafted wooden iPhone skins created from American Rosewood that is then treated with various washes and finishes. These will give your iPhone 4 a more natural feel, instead of cold plastic.
Just make sure your iPhone 4′s surface is clean and apply the skin. It's that easy. Right now, the new skins are only designed to fit the iPhone 4, but they can be removed and reapplied if you need to do that, Just be aware that the skins stickiness will become less and less overtime the more you remove and reapply.

The Trunket skins are available for the iPhone 4 for $24.
Hand-Crafted, iPhone, skins, Trunket, Wooden