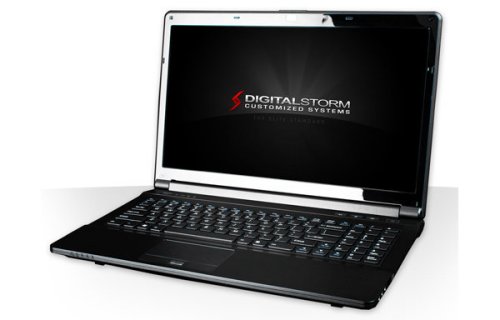 The Digital Storm xm15 notebook is a 15-inch notebook that will ship in various hardware configurations. The base model features a 2.4GHz Core i5 processor, a 1366 x 768 resolution display and NVIDIA's 1GB 425M discrete graphics chipset. Or you could go all out and add a 2.67GHz Core i7 CPU, 8GB of RAM and a 1920 x 1080 resolution LCD display. It's your call.
All configurations make use of NVIDIA's Optimus system for automatic switching between the discrete GPU and integrated graphics processor. Some other specs include HDMI and VGA outputs, optical audio ports, USB 3.0 ports, and eSATA ports.

So what is the starting price? The Digital Storm xm15 notebook starts at $999. It only goes higher from there.
Core i5, Digital Storm, i7, Notebook, xm15