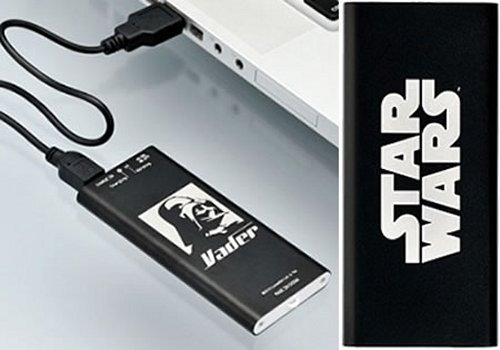 Use either the dark side or the light side to keep your hands warm this holiday season. These star wars USB hand warmers feature a brushed aluminium case that provides a cozy temperature of 40 degrees Celsius (104 degrees Fahrenheit) for about four hours on a two hour USB charge.
Or you can just wear gloves. These are manufactured by Takara Tomy and are limited to Japan. They come in two designs. Darth Vader and R2-D2.

The force will be with your hands.
darth vader, hand warmers, r2-d2, USB