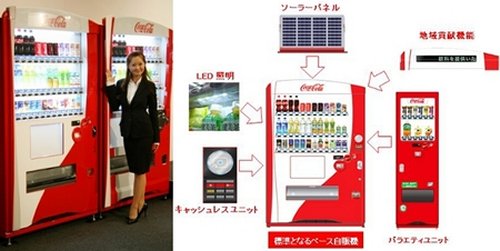 3D is all the rage this year and even vending machines in Japan are getting into the action. That's because Coca-Cola Japan has decided to give their traditional vending machine a face-lift with "three-dimensional curves" and design.
The company plans to install almost a million units across the country by 2020. The CFC free units which are also called 3D Vis will have solar panels, LED lighting, a display and the option to process multiple cashless payments.

They might as well roll out a new drink to go with it called Coke 3D.
3D, Coca-Cola, japan, vending machines