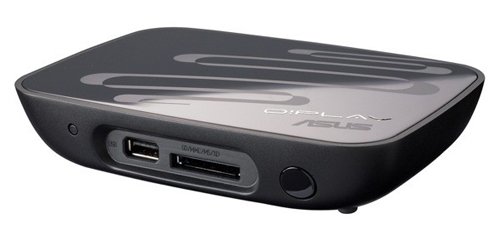 Asus has launched its O!Play Mini to its O!Play media player range. The Mini drops USB 3.0 support, but still has the ability to output video at 1080p. It features a single USB 2.0 connector and a multi-media card reader with support for SD/MMC/MS/XD cards.
You'll also find an HDMI 1.3 port in the rear, which also supports 7.1 audio in Dolby Digital AC3, DTS 2.0+, True HD and DTS-HD sound. An RCA port is also included. It supports a wide range of files, which includes MP4, MOV, XVID, AVI, ASF, WMV, MKV as well as audio support for FLAC files.

It should retail for about $90 when it is released in the US early next year.
Read more: http://www.electronista.com/articles/10/12/26/supports.1080p.but.sans.usb.30/#ixzz19G0LaJOQ
TAGS:
ASUS, media player, mini, O!Play