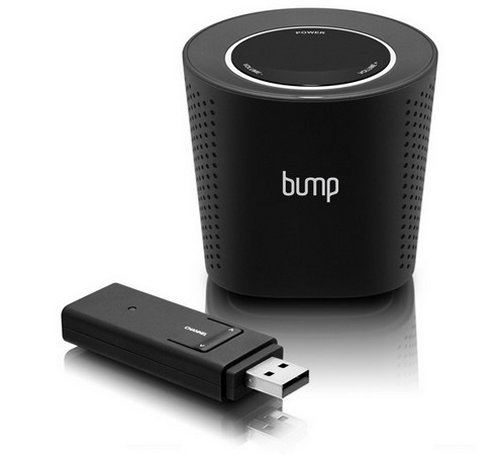 One thing that we all want are speakers. Without the wires. Aluratek has heard our collective plea and launched three new wireless audio products called Bump. Oddly there's a wired model among them, but whatever. There's the $49.99 AMS01F, which is a boombox that plays music from SD cards, line-in, or FM and delivers six hours on a charge.
Next up is the $79.99 AUWS01F which uses a signal sent from a 2.4GHz USB dongle in your PC or Mac to play tunes from your machine. Next is the $99.99 AWS01F, which is the AMS01F boombox with the addition of a separate wireless speaker.

Lastly there's the $19.99 APS01F, a single little tweeter with a 3.5mm cable. They're available now.
Aluratek, Bump, Speakers, wireless