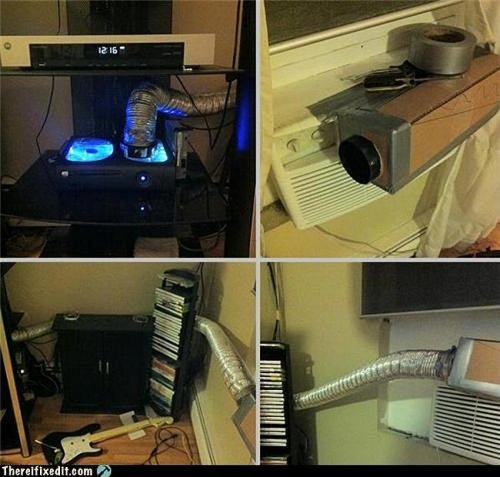 The Xbox 360 can get seriously hot during gaming and you don't the 'red ring of death' showing up. So what can you do? Well, you could try cooling your Xbox 360 system using this igneous cooling device which uses an air conditioning unit and some tubing.
You just need a cardboard box, some flexible tubing and plenty of tape. It may not be pretty, but it will cool your console down so that you can concentrate on playing Black Ops.

Great job. Obviously he doesn't have a wife to object to this.
air conditioner, cooling mod, DIY, xbox 360