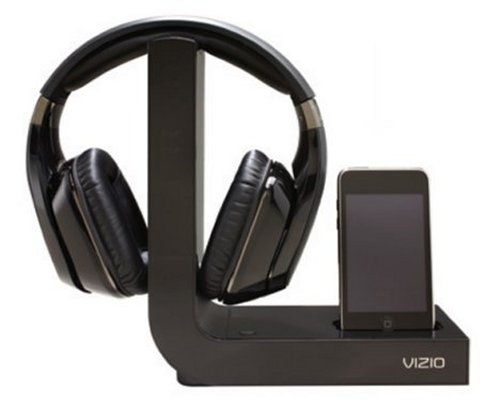 Vizio's Active Noise Canceling High Definition Headphones with Wireless Dock for iPod, otherwise known as the XVTHP200, just got one step closer to getting into your hot little hands as it has just paid a visit to the FCC.
It's a set of wireless headphones that also features a docking/charging station that supports the iPod/iPhone. It boasts music playback controls, active noise reduction, a mini USB port for charging, SRS audio processing and a 3.5mm input jack for audio input from all of your other devices.

We aren't sure when it will be arriving, but when it does, it will cost you $310.
Headphones, ipod docking station, VIZIO, wireless, XVTHP200