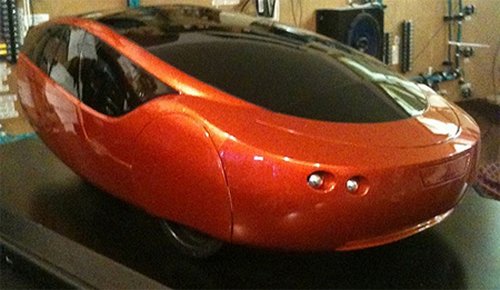 The Urbee was designed for the 2010 X-Prize Competition. But it's not just an eco-friendly vehicle. It's the only vehicle that has had it's entire body designed and generated using 3-D printing technology. The car is a gasoline/ethanol hybrid.
Only problem is, it doesn't look very roomy. It was designed by Stratasys and Kor Ecologic and can hit 200 mpg on the highway and 100 mpg in city conditions on either fuel.

It looks awesome, even it is likely uncomfortable inside.
3-D Printed, car, hybrid, Urbee