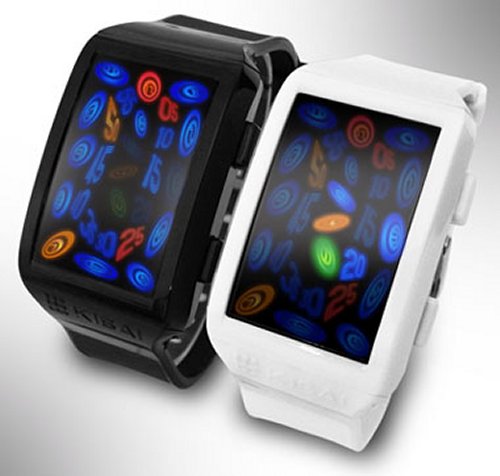 The Kisai Wasted is a new watch from the folks over at Tokyoflash. It's available in black or white and sports a streamlined plastic case and a strap finished in gloss with matte detail. This one was specially designed to fit most wrists perfectly, no matter the size.
The smooth translucent lens allows you to see the somewhat spooky looking layout of the time right under it. A touch of the button initiates the twisted display and the current time will flash for a short time. Hours are shown on the outside in the same position as numbers on a clock, groups of five minutes on the inside and single minutes in the center from bottom to top.

The battery can be recharged using a USB port, which takes about 3.5 hours for a full charge. That should last you about a month. Only $85.09.
Kisai, TokyoFlash, Wasted, watch