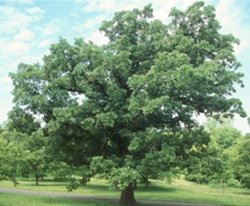 Tree-huggers won't like this news. Results from a preliminary study by DU Delft University, Wageningen University, and other institutions in the Netherlands show that WiFi radiation may be harmful to trees. The study found that WiFi radiation may cause bleeding and fissures in tree bark, which were not caused by any virus or bacteria.
According to their data, 70% of trees in urban spaces are now showing signs of damage compared to just 10% five years ago. Trees located the closest to WiFi radiation exhibited a lead-like shine on the leaves and death of the leaves' lower and upper epidermises. Radiation from WiFi was also found to inhibit the growth of corn cobs.

Of course more studies need to be done to find the cause of these symptoms. If it is Wi-Fi, then what about Wi-Fi in particular is causing this? Or is it something else entirely that Wi-Fi helps to enable.
radiation, study, trees, wi-fi