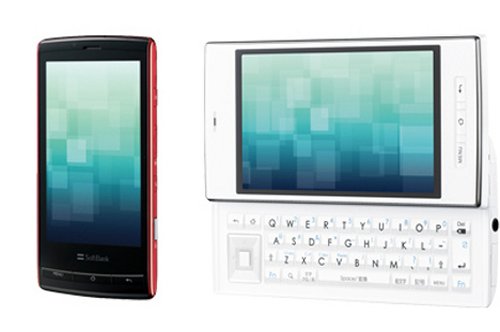 Sharp has introduced a pair of glasses-free 3D Android phones over in Japan. The Galapagos 003SH and 005SH are both for Japan's Softbank network and both devices offer a 3.8-inch 800 x 480 pixel 3D-capable display and are powered by a 1GHz Snapdragon processor and Android 2.2 Froyo.
The 005SH has a slide-out QWERTY keyboard and a 8-megapixel camera while the 003SH has a 9.6-megapixel camera capable of 720p video. The 3D content will keep you busy without glasses, with games like Mega Man, Resident Evil and Ghosts 'n Goblins.

The 003SH will arrive in December and the 005SH will be arriving in February.
003SH, 005SH, 3D, Galapagos, glasses-free, phones, Sharp