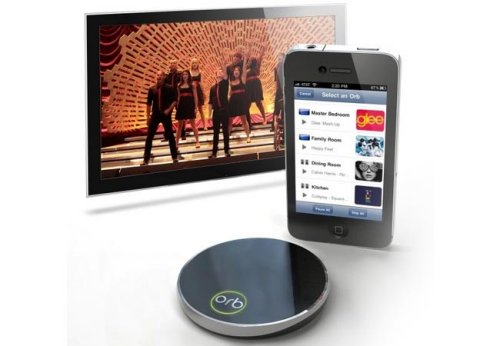 Apple TV and Google have their own TV solutions but if you are looking for a value TV product that deliver Netflix and Hulu, (in non high definition format), then check out the new Orb TV. The Orb TV boasts a 2.4 GHz Intel Core 2 Duo processor and has 200mb of storage space with 1GB of RAM.
The Orb TV supports H.264 BP/MP/HP, VC-1 SP/MP/AP, MPEG4 SP/ASP, MPEG2 MP, MPEG1 video formats and Audio : MP3, MP3 VBR, Audible (formats 2, 3, 4), AAC, Lossless, WMA, WAV.

It's compatible with both Windows and Mac OS X 10.5.1 or later and the video streaming will require a 802.11g or 802.11n network. Just $99.
hulu, Netflix, Orb TV, streaming, streams