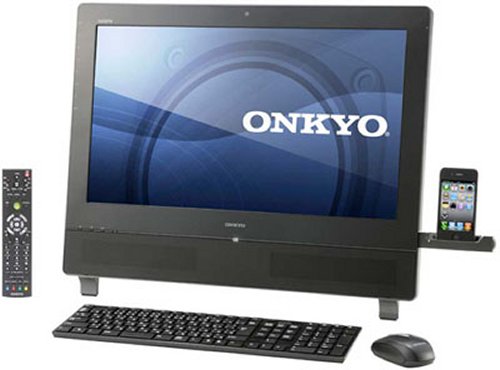 Onkyo's latest all-in-one desktop PC for the Japanese market comes with something extra, a built-in iPod/iPhone dock. This model is called the DE715 and features a 23-inch 1920 x 1080 display, along with a 3.06GHz Intel Core i3-540 processor.
Some other features include a 1GB NVIDIA GeForce GT 330M graphics card, 4GB RAM, a 320GB hard drive, a 1.3-megapixel webcam, a Blu-ray drive, multi-format card reader, a TV tuner, WiFi, an HDMI port and Windows 7 Home Premium runs the show.

The Onkyo DE715 will cost you 139,800 Yen (or about $1,703).
all in one, DE715, desktop, iPhone Dock, iPod, Onkyo