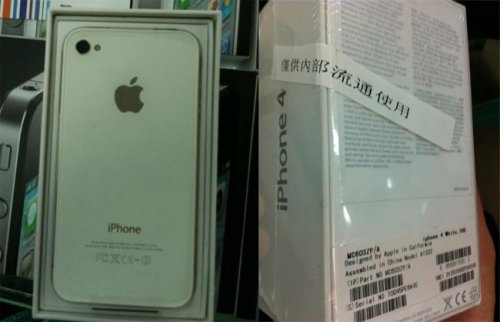 The white iPhone 4 still hasn't been officially released by Apple, but now it seems that some white iPhone's are making their way out of the back door of Foxconn, as GizChina is reporting that real white iPhone 4s are being sold on the grey market in China.
The white iPhone 4s are only supposed to be meant for internal use, and are not to be sold, but now they are turning up for sale in China with prices starting at $828 and going all the way up to $1204.

I guess people really want them and aren't afraid to pay extra.
chinese, Grey Market, iPhone 4, official, White