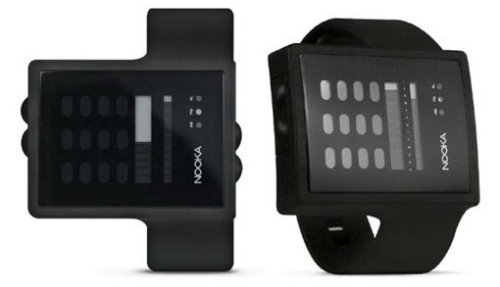 The Zub Zayu is the latest timepiece from Nooka and is part of the Zub collection. Zayu comes from the Japanese word, "Sayu", meaning left and right, which is appropriate because the Nooka Zub Zayu is an asymmetrical watch with some interesting features.
Some of those features include the display with the hour "time capsule" graphic, an ergonomic asymmetrical design and a curved case back for a comfortable fit. We just like it because it's different. The Zub Zayu is the first Nooka watch with a "sleepmode" to conserve the battery when not in use.

The Nooka Zub Zayu will cost you $175.
Nooka, watch, Zub Zayu