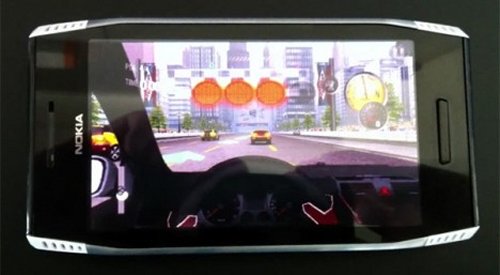 The unannounced Nokia X7-00 has been caught on video, where it shows off a sleek body, a nice shape and four speakers. The display looks like it is 4-incher and it's powered by the latest version of Symbian OS.
Pictures of the back of the phone suggest that the camera will be an 8-megapixel camera and the video shows it playing Need for Speed without any problems.

Hit the link below for the video.
four speakers, Need for Speed, Nokia, video, X7-00