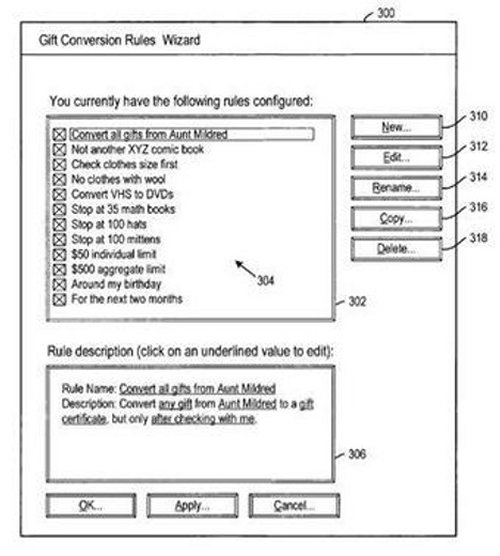 Amazon has an interesting patent registration for a gift conversion system. The idea is that you'll end up with the gift that you really want, instead of getting socks or a sweater from your grandmother. The patent describes a system that allows gift recipients to set parameters for the things they want.
For instance "convert all gifts from Aunt Mildred," or "no clothes with wool," and "convert VHS to DVD," etc. So if Aunt Boringpants buys you a VHS movie, you could easily convert it to a DVD.

Awesome idea and we can't wait for it.
Amazon, holiday gifts, patent, perfect