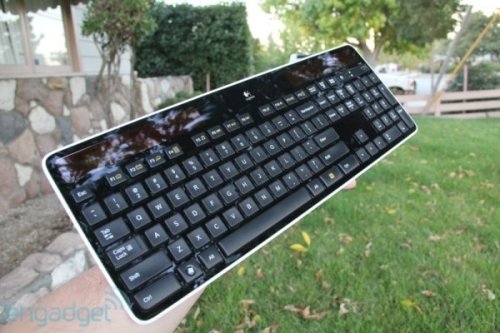 Logitech has a new solar keyboard with an ultra-slim 1/3-inch profile and laptop-style chiclet keys. The ambient light solar panels on the top of either side should mean you'll never need to plug it in to recharge. According to the company, its low-power integrated circuits can theoretically run for three months even if you leave it in a dark place.
It uses the same 2.4GHz Nano Unifying receiver that can be found in other Logitech wireless products, meaning that you'll only need a single one of your netbook or set-top-boxes USB ports.

We think that Logitech has a good thing in this keyboard.
keyboard K750, Logitech, solar, wireless