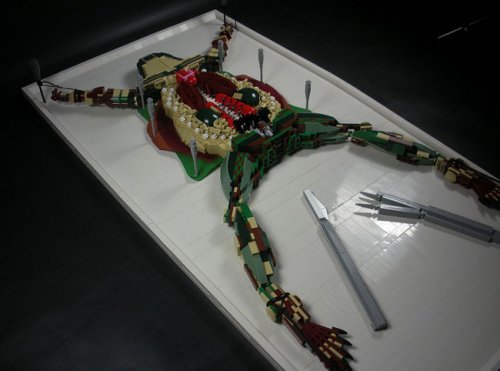 We've seen plenty of Lego creations around here, but this one is probably the grossest. This dissected frog is made entirely out of Lego bricks. The creator made the dissected frog for the MOC Olympics where it was entered into the anatomy category.
It's pretty cool, but also pretty creepy. It reminds me of biology class. I can smell the formaldehyde. Good times. Not! Even the tablet, pins, tweezers, and scalpel are all made from Lego.

The guy who made this has got to be…um…odd.
Dissected Frog, gross, lego