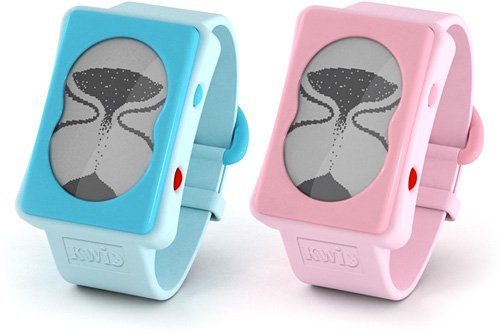 The concept of "time" is a hard one for kids to grasp since their minds have yet to develop fully, so we better start training them with the KWID. The KWID is a watch that comes with a digital hourglass for a more visual and easily understandable representation on just how long a time period is.
So when you tell them that they have five minutes to clean up their toys, they can see just how quickly the minutes will vanish. Then once your child grows and understands time, the KWID watch comes with a traditional clock face which shows off the time displayed.

It's just $37. Hopefully it is tough enough to survive a child.
Hourglass, Kids, KWID, teach, time, watch