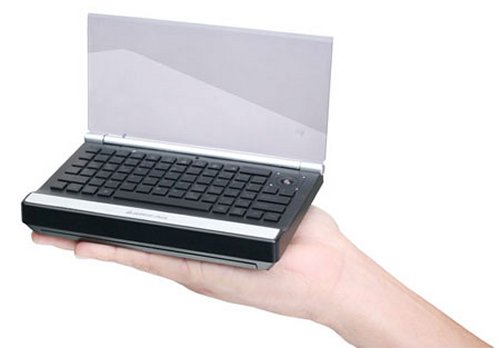 IOGEAR has introduced a pair of new wireless keyboards for your HTPC. The GKM571R and GKM581R both feature interesting designs. These wireless keyboards also feature 2.4GHz wireless technology, an optical trackball and a 1200dpi sensor along with a scroll wheel.
The IOGEAR GKM571R keyboard sports a lid for dust protection and an LED backlight, while the GKM581R features a slip resistant rubber bottom. The IOGEAR GKM571R and GKM581R are priced at $99.95 and $89.95.

That lid looks like it will get in the way, but at least your keyboard is protected from dust.
HTPC, Iogear, Wireless Keyboard