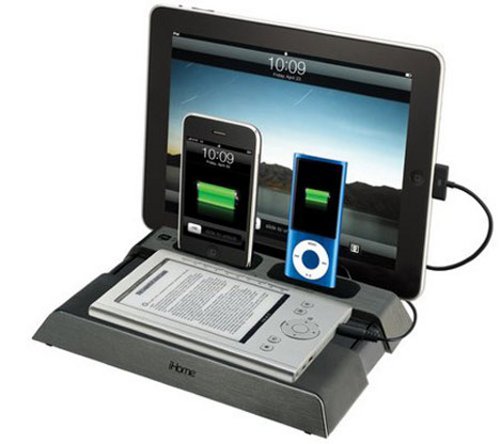 iHome has unveiled the iB969 charging station for iOS devices, which features quick-charge USB ports that don't support syncing and also standard-charge ports that do support syncing. The $60 charging station comes bundled with adapters for various iPods and has a rubberized rest area for your iPad.
You can charge up to four different devices simultaneously. The iB969 can sync with iTunes and features a USB to AC adapter for devices like the Sony Reader. BlackBerry, Kindles and the Nook can be charged using the bundled USB to mini-USB adapter.

This one covers a ton of devices. We like that.
charging station, iB969, iHome