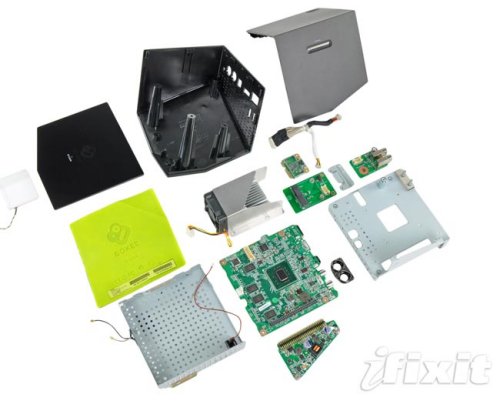 No gadget is safe from a teardown from iFixit. Now they have dismantled the new Boxee. So what did the teardown reveal? Well, a lot of the internal component space is taken up by the huge heatsink needed to cool the Boxee Intel CE4110 processor, the 1GB of RAM, 1GB of flash memory, and a digital-to-analog audio converter.
So in the end, iFixit gave the Boxee a repair score of 7 /10, since the separate power board can be replaced independently from the motherboard, should it ever fail and need to be replaced.

That is one huge heatsink.
Boxee, ifixit, Repair, teardown