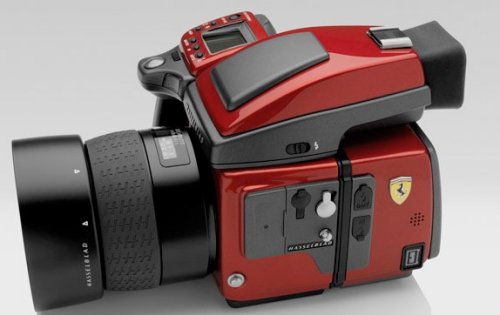 Hasselblad's Ferrari-branded H4D medium format camera is now shipping to the wealthy among us. This is basically just an H4D with a Ferrari makeover. Not that that justifies the price.
Just 499 of these are available today. That's how many insane rich folks they think might buy one. Each one costs €21,499 ($28,425) + tax.

Not exactly a Black Friday deal, we know. It's all relative to how much dough is in your bank account.
camera, Ferrari, H4D, Hasselblad