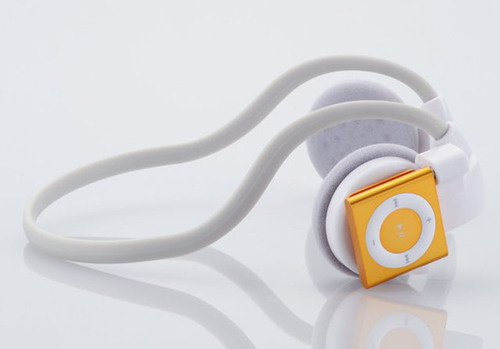 The new Shuffle is tiny, so Elecom's Actrail headphones cut out the middleman, plugging the Shuffle in next to the right earpiece. Awesome design. You can only attach the current-generation Shuffle to the Actrails right now.
They're available in pink or white for $50 in Japan, but it won't be long until others copy the design and offer it up in the States. it doesn't get more wireless than that.

Apple should be selling their own version of these.
Elecom, Headphones, iPod shuffle