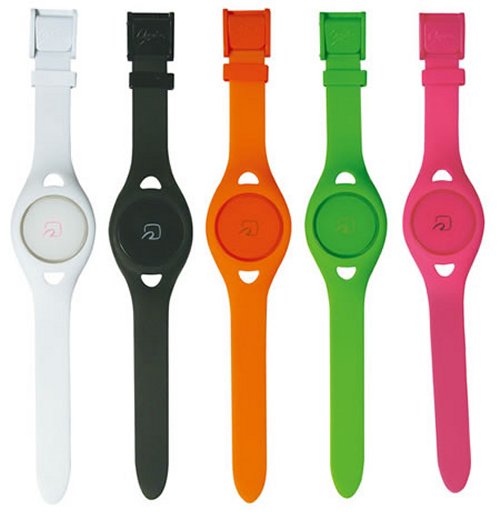 Here's a good way to carry our money around without actually having it with us. Hashy Top-In is a Japanese based company that's come up with a device called the "E-Money Band". It's a silicon band that can be worn like a watch around your wrist and users can load up to $600 on it via chargers available at Japanese convenience stores and other places.
Just tap the band against a compatible reader that stores will carry to make your purchases. That's it. You're done. The band is priced at about $36, but it won't even pull double duty by telling the time.

With so many payment options that use mobiles already, we don't see this taking off.
band, E-Money, money