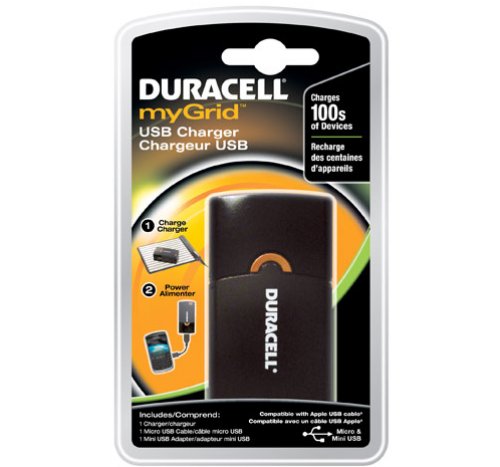 The myGrid USB Charger is a rechargeable Li-ion battery with a USB output with enough juice to extend the life of most smartphones by four hours and the life of most e-readers by up to 100 hours, according to Duracell.
For $34.99 that makes this one a no-brainer and you can get one today at CVS, Walmart, Target and Amazon. It comes with both mini-USB and micro-USB adapters.

We can always use more battery life.
charger, Duracell, myGrid, USB