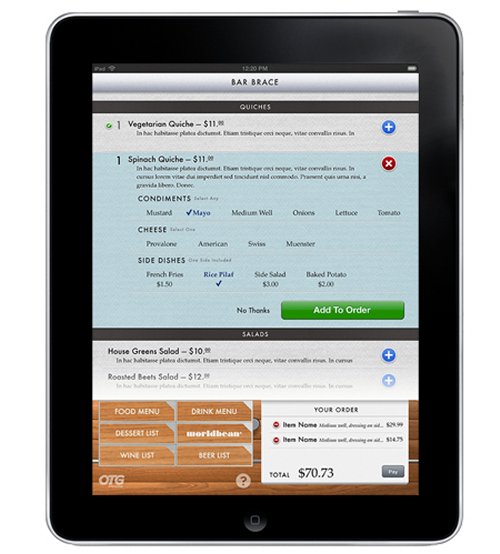 Delta Air is ready to embrace the iPad in a big way. OTG is the company that's responsible for the overpriced menu selections at JFK International Airport and will soon debut at LGA as well. As of today they're going to be using at least 200 iPads designed to be used for their customers, to check in, read articles, play games and even order food that will be served to you in your seat.
JFK Terminal 2 and Terminal 3 will be undergoing a makeover and OTG says that Gates 21 and 22 at Terminal 2 will be home to Chef Andrew Carmellini's, of Locanda Verde fame, new Croque Madame mini-restaurant. Gate 15 in Terminal 3 will be home to Chef Jason Denton's, of 'Inoteca, Osteria Romana, and Bar Milano fame, new Bar Brace restaurant. New seating arrangements will include having an iPad at your table so you can order up.

I'm sure that prices will go up to help pay for this.
Delta Air, iPad, JFK, LGA, ordering food