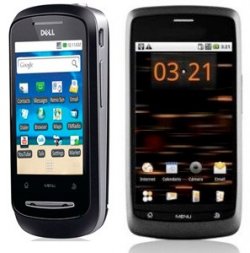 Windows Phone 7 isn't for everyone. Maybe Android is your flavor. If you live in India, Dell has just introduced a pair of new Android phones designed specifically to be sold without a carrier subsidy. The XCD28 sports a 2.8-inch display, a 3.2 megapixel cam, 200MB of internal storage expandable with up to 16GB via microSD, and an FM radio; it sells for the equivalent of $247 without a contract.
The $382 XCD35 has a 3.5-inch capacitive display. Both devices have 3G support for India's high-speed networks, WiFi, Bluetooth.

The XCD28 is available right now, while the 35 comes next month.
Android, Dell, india, phone, XCD28, XCD35