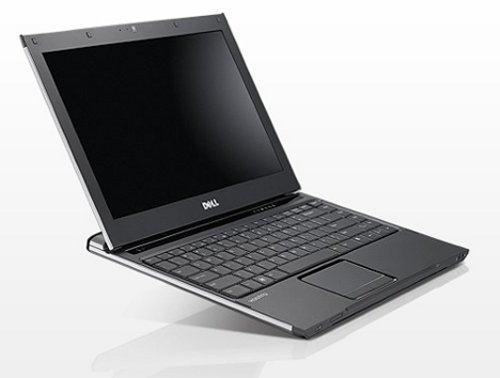 Dell has updated the Vostro V13 line with the V130. It's the first notebook to feature Intel's new Hyperbaric cooling system. Internal fans are typically used to drive out hot air from the notebook, but the new design uses an internal fan to draw air into the notebook to the CPU and other components, keeping them cool. Then the hot air is expelled.
At it's thinnest point, the V130 measures just 0.65 inches and is made from a combination of aluminum for the chassis, zinc hinges and has a magnesium alloy palm rest.

Other features include your choice of Intel's CULV Core i3 clocked at 1.33GHz or a Core i5 clocked at 1.33GHz. The Dell Vostro V130 is available starting at $429.
business, Dell, Notebook, ultraportable, V130