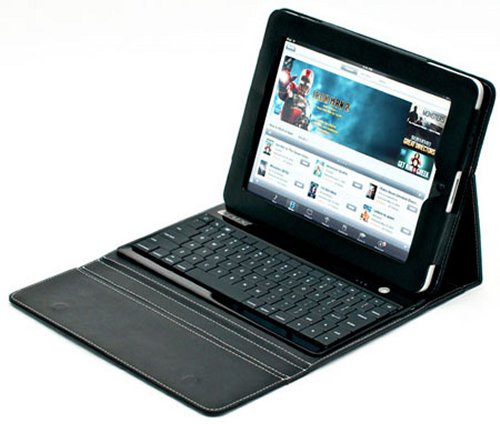 The Crux 360 case will turn your Apple iPad into a netbook. This is great for iPad owners who want to do some serious typing or send emails, or blog. Just slip the iPad directly into the case, and connect the Bluetooth keyboard with it.
You can easily disable the keyboard and use the iPad in the normal way, but with a kickstand. The Crux 360 Case for iPad retails for $149.99.

Great if you miss a netbook. Now you can have the best of both worlds.
360, case, Crux, iPad, Netbook, Notebook