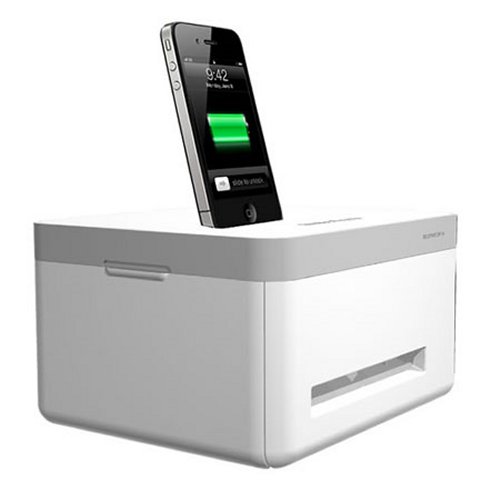 The iPhone does a lot, but it doesn't have it's own printer. Wait, now it does. The Bolle BP-10 is a photo printer dedicated to the iPhone that can print 4″x6″ photos from single, or multiple images. You control the printer with an app that Bolle has created, which can be downloaded for free from the App Store.
The iPhone communicates with the printer via the standard iPhone port, and the printer also acts as a charging station for the phone. The printer is compatible with iPhone, iPhone 2007, iPhone 3G, iPhone 3GS, and iPhone 4.

We wonder how many people will actually use this though.
Bolle, BP-10, iPhone, printer