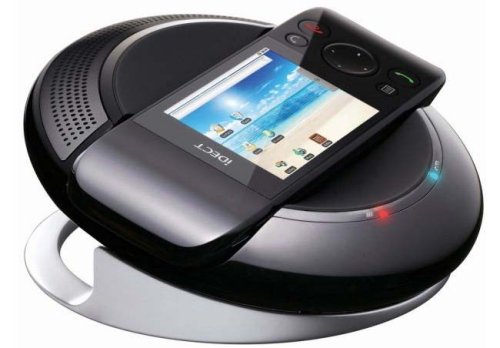 Binatone just added a new land line telephone to their lineup. One that runs on Google's Android OS. The Binatone iHomePhone is a DECT cordless home phone with a 2.8 inch display and a resolution of 320 x 240 pixels, It is capable of running the same Android apps as your Android smartphone.
We like it because it looks like a UFO powered by Android. Some other features include a microSD card slot and a battery that will give you up to 80 hours on standby.

It should be available before Christmas for £100, about $160.
Android, Binatone, Google, iHomePhone, landline, phone