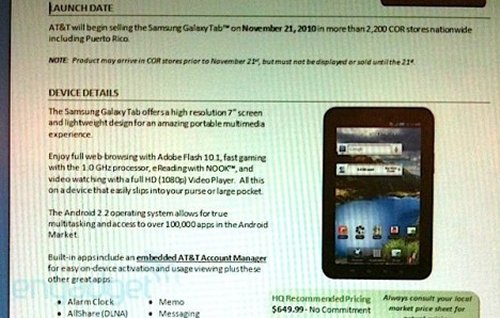 AT&T will be offering the Samsung Galaxy Tab though they have not officially released a launch date or pricing details yet. However, a leaked screenshot has surfaced and if the leak is accurate, the Galaxy Tab will be arriving at AT&T stores on November 21st for $649.99 without a contract.
It will be $14.99 a month for 250MB of data or $25 a month for 2GB of data. AT&T will be pre-installing the Nook eReader and the AT&T Account Manager app for on-device activation and monthly credit refills.

So are you looking to go with AT&T for the Galaxy Tab?
AT&T, Galaxy Tab, tablet