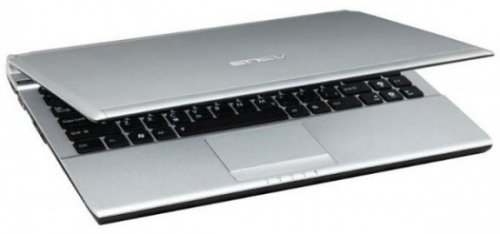 ASUS is getting ready to lay the smack down against Apple's MacBook Air with its super slim U36. The U36 promises better performance than Apple's system with either an Intel Core i3 or i5 CPU. The Air has a Core 2 Duo processor.
They also promise up to 10 hours of battery life on a 4-cell battery, compared to the Air's 5-7 hours of battery life. It will also use NVIDIA's Optimus graphics with the company's Super Hybrid Engine. The device weighs 3.2 pounds, just slightly more than the slim Air, and has a thickness at 0.75-inch with a magnesium alloy shell. It looks rather blah design-wise though.

Nothing on pricing and availability yet however.
ASUS, Core i3, i5, Notebook, U36, ultrathin